Local's Top Choice for a Dumpster Rental Duncan SC
Do you have waste to get rid of? USA Dump & Roll has the waste removal solution for you with dumpster rental Duncan SC. Area residents rely on us to deliver dumpsters to your home or business allowing you to easily dispose of your debris. We service Duncan, South Carolina, and the surrounding area with excellence in customer service and dumpster rentals. At USA Dump & Roll we are the Duncan dumpster rental Pros Duncan SC.

Choosing us for your dumpster rental Duncan SC is the smart choice. When you have trash or waste to dispose of you want it gone quickly and easily. At USA Dump & Roll we serve the homeowner and business owner alike. A dumpster rental Duncan is the perfect solution for a homeowner with a DIY project or a contractor on a job site. With our selection of dumpster sizes, we have a dumpster for your waste disposal needs no matter what the amount is. We're proud to provide exceptional service in Duncan, South Carolina, and surrounding areas.

When you need a dumpster rental Duncan SC, USA Dump & Roll has you covered. We are in the business of making your trash disappear. We have simplified the process of dumpster rentalservice Duncan SC with our online system. You can reserve a container for your waste anytime online, or call us at (864) 707-8200. Our customer service representatives are here to help you with your rental and will answer any questions that you may have. Our goal is to give you the best experience in dumpster rental service. We have excellence in customer service, equipment, and experience in the industry that you can count on. Call us today for the best roll-off dumpster Duncan SC.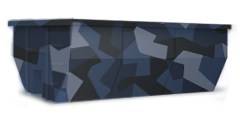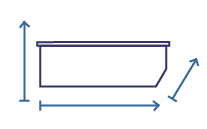 Dimensions
11'L x 6.6'W x 3.6'H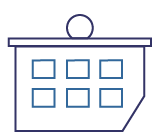 Rental Time
Up to 14 Days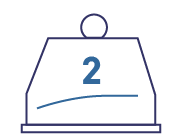 Included Tonnage
1 included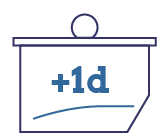 Additional Days
:
$5/day
Extra Weight
:
$65/ton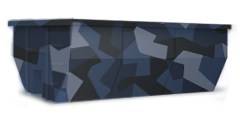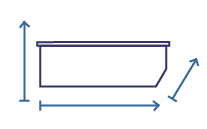 Dimensions
13'L x 7'W x 4.25'H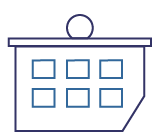 Rental Time
Up to 14 Days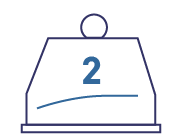 Included Tonnage
2 included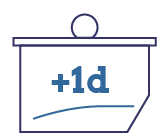 Additional Days
:
$5/day
Extra Weight
:
$65/ton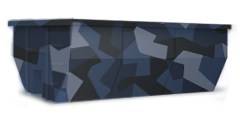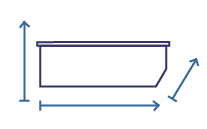 Dimensions
13.5'L x 7.3'W x 5.8'H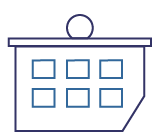 Rental Time
Up to 14 Days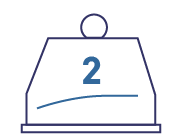 Included Tonnage
2 included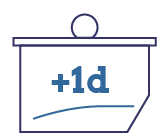 Additional Days
:
$5/day
Extra Weight
:
$65/ton
We Take Just About Everything
Some examples of the junk we haul away include
Refrigerator Disposal

Garbage Removal

Mattress Disposal

Foreclosure Clean Outs
Construction Waste Removal

Yard Waste Removal

Trash Removal

Appliance Removal
Television Disposal & Recycling

Furniture Removal

E-Waste Disposal

Hot Tub Disposal
Rent a Dumpster Rental in Duncan SC For All Kinds of Projects
We have a dumpster rental in Duncan SC for all of your waste disposal needs. You can expect affordable prices whether this is your first time renting a dumpster or you're one of our many repeat customers. Count on us for up-front pricing on our dumpsters Duncan SC to suit anyone's budget. We make it possible for you to clean out the attic or garage without cleaning out your bank account. Don't put off getting rid of your waste, dispose of it and put your space to better use.

USA Dump & Roll has reliable options for your waste disposal needs. Our dumpsters can be used in a multitude of applications. Contractors with heavy-duty construction waste materials and homeowners with trash and debris from within or outside of the house. We will deliver to your site a dependable dumpster where you can safely contain your waste materials. Don't try the cheap dumpster rental Duncan SC, you'll sacrifice quality in equipment and service.

When you use our dumpster rental in Duncan SC you can be confident that we can handle all of the waste from any project. You can count on us to handle and dispose of the waste in an environmentally friendly way. We transport and dispose of trash responsibly working closely with the Wellford Landfill in Spartanburg County.

Use USA Dump & Roll for your next dumpster rental when you want your trash and debris gone. Here are just some of the ways we can help you with a dumpster Duncan SC.

Residential Roll Off Dumpster Rental in Duncan SC
As a homeowner, there are so many instances where you can use a roll-off dumpster rental in Duncan SC. Having a container outside your door saves you time and money in the long run. When you're involved in a remodel of a bathroom, or replacing the carpeting in your home you'll need a convenient place for the debris. Our dumpster will be placed where you can throw the trash in, and have it safely contained and out of your way.

Have you been putting off the task of cleaning the garage or attic of all of the broken and unwanted items in your life? Having a dumpster on site means you will have the tool needed to easily have it all hauled away at one time. The local trash pick-up will only take your normal bagged trash. If you have items you no longer use or want, or you need to get rid of outdated furniture our roll-off dumpster rental in Duncan SC is your simple solution.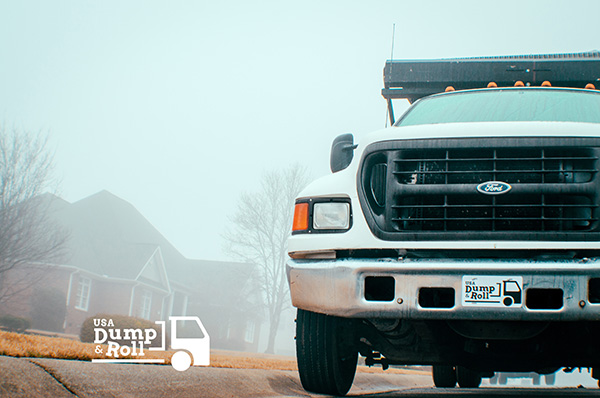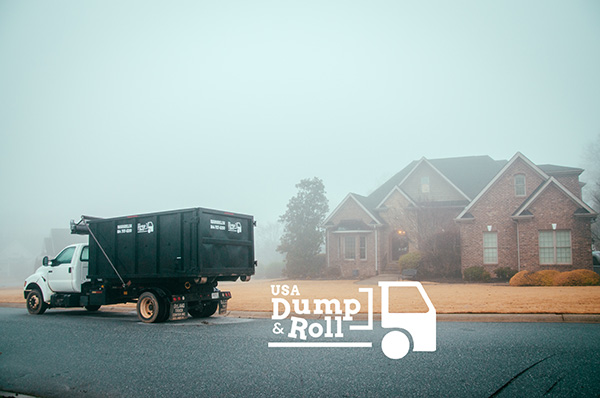 Duncan SC Dumpster Rental For Yard Waste Materials
Homeowners know that keeping the yard and landscape around the home looking good is vital to its value. Our Duncan SC dumpster rental is an invaluable tool in disposing of yard waste. Area residents use our easy load containers for anything from garden waste and shrub trimmings to shed cleanouts.

Don't let yard waste materials pile up, get a Duncan SC dumpster rental. Tear down that old unsafe swing set knowing that you have the Duncan dumpster there to contain it all. Let us help you make your home a place to be proud of.

Construction Roll Off Dumpster Rental Duncan SC
Local contractors know that they can count on USA Dump & Roll for their roll-off dumpster rental Duncan SC. A heavy-duty dumpster is an essential tool of the trade for any contractor. We are the dependable go-to company for on-time delivery and the friendly customer service that you deserve.

We offer a size to accommodate both your residential and commercial construction waste disposal. You'll see why so many local contractors use us for their roll-off dumpster rental Duncan SC needs.


Cheap Dumpster Rental Duncan SC for Roofing Material
No one wants to overpay for dumpster rental services Duncan SC. This is especially true for roofers. You can't do a roofing job without a container on the ground for the take-off debris. Local roofers are looking for cheap dumpster rental Duncan SC. They are looking for a budget-friendly solution to their waste containment needs. At USA Dump & Roll we are that solution, let us show you how we can partner with your roofing company.
We want to be the reliable and cheap dumpster rental Duncan SC company that roofers want on their job site.
Best Commercial Dumpster Rental Duncan SC
We cater to the commercial dumpster rental Duncan SC needs of local business owners. Whether you need short-term or ongoing dumpster service we have your trash and debris removal solutions. We are the area's top choice for trash and waste removal, with dependable service your business can count on. When you have us on the job, you don't need to think about your waste disposal. We take care of it for you.
We can set up a schedule for your commercial dumpster rental Duncan SC that suits your needs. We offer business owners the dependable trash disposal service they don't have to think about. Tell our friendly driver where to put the dumpster and when to come back for it. We take the hassle out of commercial trash containment
Local Demolition Dumpster Rental in Duncan, SC
Demolition work is bulky, heavy, and at times hard to contain. Having a heavy-duty dumpster rental in Duncan, SC right where you need it is essential to the work. If you're tearing down a wall to build an addition or ripping out a concrete floor our dumpsters can handle it.
Whether your demolition job entails metal, wood, or concrete, count on our dumpster rental in Duncan, SC service to be your heavy-duty debris removal solution.
Why Choose Us for Your Local Dumpster Rental in Duncan South Carolina?
At USA Dump & Roll we pride ourselves on providing the best, most cost-effective solution to your debris disposal needs. We have years of experience in local dumpster rental in Duncan South Carolina. We have been serving customers in the area with all of their waste management needs. Providing quality customer service and affordable prices has left us with many happy customers over the years.
Our customers know that they will receive a well-maintained dumpster that is easy to load. Our reputation speaks for itself. From the first call to the pick up of the loaded dumpster, you're treated as a valued customer. Choosing us for your local dumpster rental in Duncan South Carolina is the smart choice, you'll be glad you did!
Sizes to Choose For Your Dumpster Container Rental Duncan SC
Your next step in the process is choosing the size dumpster container rental Duncan SC that best suits your project. If you're new to this don't worry, our friendly customer service reps will get some information about your project and help determine what you need. At this time we offer 3 sizes 10, 15, and 20-yard containers. These are some common uses for each.
10-yard: This is a popular size for most homeowners, it will handle general household items and trash. Yearly yard cleanup and maintenance to clearing out your closets and basement of the unused items.
15-yard: This size is popular when you have a larger household and you're downsizing or a landlord cleaning out the vacated apartments. Debris from small remodel jobs and flooring upgrades are also frequent uses.
20-yard: Most often used by contractors for their jobs, whether roofing, construction, or demolition.
These are just a few of the common reasons for getting a dumpster container rental Duncan SC. You may have a different one. Give us a call and we'll be happy to answer your questions about our dumpsters and what size you need.
How to Rent Duncan, SC Dumpster Renta
Renting a Duncan, SC dumpster rental from USA Dump & Roll couldn't be easier. Thanks to our online system you can reserve the dumpster for your next job 24/7. If you'd rather speak to someone we can handle your order over the phone also.
Once you have picked the container you need, select a date and time frame for the rental. From there enter your information, and the location you need the dumpster. Finalize your dumpster reservation with payment, you'll receive a confirmation and receipt. If at any time you need to clarify or give more instruction we are here via phone to help.
We want your Duncan, SC dumpster rental to be a hassle-free experience. Leaving you with a lot less junk in your life.
Servicing All of Dumpster Rental Near Me Duncan Needs
Looking for a dumpster rental near me Duncan? We service a wide area in and around Duncan SC, including these neighboring communities of Piedmont, Spartanburg, Greer, Greenville, Travelers Rest, Taylors, Mauldin, Fountain Inn, and Woodruff.
We also serve the 29334 and 29365 zip codes. Don't see your zip code or city listed? Call us at (864) 707-8200 and our friendly customer service reps will let you know if we cover your area with dumpster rental near me Duncan.
FAQs Regarding Securing a Waste Dumpster Rental Duncan SC
There are a few considerations when you're looking around to book a waste dumpster rental Duncan SC. We want you to be fully informed and confident in the rental process. We make it a stress-free experience even if you've never rented a dumpster before. We have been asked just about everything in regards to renting a dumpster. Our team has years of experience and the know-how to get the dumpster rental Duncan South Carolina you need. Our drivers will place it where you want it when you need it there.
These common questions may help you along the way in your waste dumpster rental Duncan SC. Reach out if you need further assistance, call us at (864) 707-8200.


Can I afford a dumpster for my home cleanout project?


At USA Dump & Roll we keep our prices low so that the homeowner and contractor alike can dispose of their debris and stay within their budget. All prices are on the website take a look, the low cost of dumpster in Duncan SC may surprise you.


What if I fill the dumpster before my job is completed?


If you think that you have underestimated the amount of waste materials you have, call us right away and we will make arrangements to swap it out for a new one. This will save on any downtime.


How much trash can I put in the dumpster?


The amount of trash you can put in the dumpster depends on the size you rent, you can find the specs for each container on each product page. This will show you the amount of tonnage each will hold. Your trash needs to fit inside with nothing spilling over the sides.


Are there items that you will not accept in your dumpster?


Yes, there are prohibited items. They include Medical Waste, Animal Carcasses, Fluorescent & Mercury Bulbs, Asbestos, Solvents & Liquids, and over ¼ full of rock or concrete. If you have questions about other items feel free to call and we will go over them with you.
Rent a Duncan Dumpster Rental Today!
Our Duncan dumpster rental services are the best in the area. No one comes close to our reliable customer service, our customer reps have the experience to get you the rental you need. Your neighbors trust us for their waste management needs, give us the chance to earn your trust too.
Your Duncan dumpster rental from USA Dump & Roll will be there when you need it, and we will take it away promptly when you're done with it. We take a lot of pride in helping the residents of the area with Duncan, SC dumpster rental services.
Here is what a few of our happy customers had to say about their dumpster rental Duncan SC Duncan SC.
"I won't use anyone else as long as USA Dump & Roll are around. They have a customer for life!"
-Jeff S
"I would recommend USA Dump & Roll to anyone needing a dumpster."
-Vicki H
" The team was great to work with and made the extra effort to get us our second dumpster exactly when we needed it. We Were very grateful and would recommend them."
-Judi G
Experience Duncan, SC: A Blend of History and Natural Beauty
Situated in the heart of Upstate South Carolina, Duncan is a city brimming with history, natural beauty, and friendly faces. As part of this spirited community, we at USA Dump & Roll can't help but share some of the special features that make Duncan truly stand out.

For nature lovers, the Tyger River Park is a must-visit. This expansive park offers a range of recreational activities, from baseball to disc golf, and the scenic river views are nothing short of picturesque. History enthusiasts will appreciate the rich heritage encapsulated in Duncan's architecture, notably the Addie Wood Schoolhouse and William Shippey House.
Tasting Duncan, South Carolina: Local Dining
The dining scene in Duncan is a flavorful reflection of the city's warm and inviting spirit. At USA Dump & Roll, we're proud to support the local eateries that add so much to our community.

Begin your culinary journey at the Clock Restaurant, a family-owned gem serving traditional Southern comfort food. For a taste of the exotic, head to Thai Taste where you'll be treated to authentic Thai dishes full of flavor. Don't forget to visit Copper River Grill, a local favorite renowned for its wide array of American classics.


The Heart of Duncan, SC: Schools and Community Life
The core of Duncan's community spirit lies in its educational institutions and the events that bring the community together. Schools like James F. Byrnes High School and Duncan Elementary School, under Spartanburg County School District Five, play a vital role in shaping the city's future leaders.

Duncan also hosts numerous community events throughout the year. The annual Duncan Christmas Parade and the Spring Fling at the Park are beloved traditions that foster a deep sense of community and camaraderie.

As part of the Duncan community, we at USA Dump & Roll are committed to maintaining the beauty of our city. Whether you're embarking on a home renovation, planning a community event, or undertaking a large-scale cleanup, we're here to cater to all your dumpster rental needs in Duncan, SC.